April 20, 2021 Dalton Daily Citizen-News, CNHI
Riley Bunch reports that a bill that would overhaul Georgia's farm worker industry is making its way through Congress with bipartisan support. Both employers and farm worker advocates say they hope for changes in the Senate. Known as the Farm Workforce Modernization Act, the bill would expand the federal H-2A guest worker program that Georgia relies on.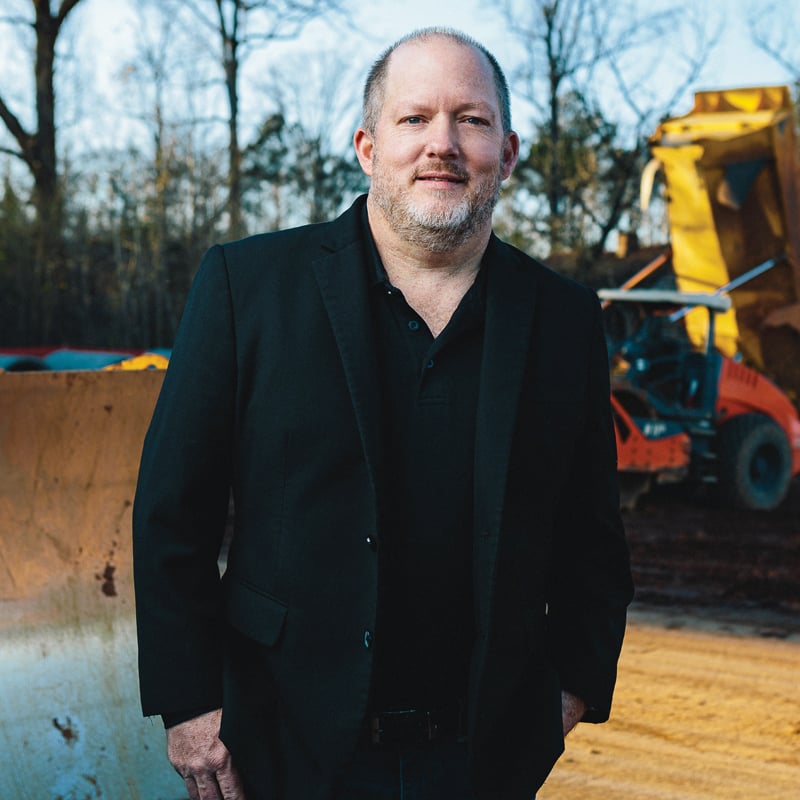 April 20, 2021 Georgia Trend – Exclusive!
Patty Rasmussen reports that sustainability can be an overused word in economic development. But leaders in Troup County and the city of LaGrange are embracing the concept and its benefits, whether through business and industrial developments like the 10,000-acre Georgia International Business Park (GIBP) or quality-of-life projects like The Thread, a 29-mile, multi-use trail connecting places of interest across the community.
April 20, 2021 Atlanta Journal-Constitution
Matt Kempner reports that increased vaccinations are helping Coca-Cola Company recapture some of its global drink business, with the company reporting Monday that volume of drinks sold reached pre-pandemic levels in March. CEO James Quincey told analysts that he sees "promising signs that a broader recovery is on the horizon."
April 20, 2021 Georgia.gov
Staff reports that Governor Brian P. Kemp issued the following statement in response to Georgia's unemployment rate dropping from 4.8% in February to 4.5% for the month of March. The national unemployment average is 6.0%. "Georgia's economy is firing on all cylinders as a result of our balanced approach in protecting both lives and livelihoods during the COVID-19 pandemic," said Governor Kemp.
April 20, 2021 GPB
Emily Jones reports that Georgia is lagging behind the national average for clean energy jobs as a share of the workforce, but expecting new jobs in the growing electric vehicle sector. Georgia ranks 16th in the country for jobs in clean energy, according to the latest Clean Jobs America report from the business group E2.
April 20, 2021 Gwinnett Daily Post
Curt Yeomans reports that Gwinnett County officials have handed out $12.2 million in assistance in the third round of the county's COVID-19 Nonprofit Funding Opportunity Program awards. The program uses CARES Act money from the federal government to help nonprofit groups that are providing relief to people who have been negatively affected by the fallout from the COVID-19 pandemic.
April 20, 2021 Albany Herald
Staff reports that a new report from the nonpartisan Center for Election Innovation and Research (CEIR) has ranked Georgia's election access among the top tier of states in the country. Georgia earned that ranking with both no-excuse absentee ballot voting and 19 days of early voting, including two mandatory Saturdays and two optional Sundays.
April 20, 2021 Newnan Times-Herald
Staff reports, three weeks after a tornado ripped through Coweta County, Sens. Jon Ossoff and Raphael Warnock both toured the damage in Newnan Saturday. The two promised to petition the Biden Administration and FEMA for federal disaster relief and said they would work to ensure the government will provide resources to those impacted by the storm.
April 20, 2021 Rome News-Tribune
John Bailey reports that an unprecedented amount of money is flowing to candidates for Northwest Georgia's 14th District Congressional race in 2022 — a majority of which is going to current U.S. Rep. Marjorie Greene. The Rome Republican has raised over $3 million, according the most recent campaign finance report filed with the Federal Elections Commission.
April 20, 2021 Savannah Morning News
Will Peebles reports that Congressman Buddy Carter, R-Savannah, is considering making a run for U.S. senator in 2022. Carter would join a growing field of Republican challengers to Rev. Raphael Warnock. In a April 13 interview with WAGE, a radio station in Athens, Carter said he and his team are "considering it very seriously."
April 20, 2021 Atlanta Journal-Constitution
Greg Bluestein reports that a rural judge became the latest Republican candidate to join the race to unseat Secretary of State Brad Raffensperger with a campaign that will emphasize his experience supervising local elections. T.J. Hudson resigned as Treutlen County's probate judge this week and formally announced his race for a statewide post, joining U.S. Rep. Jody Hice and former Alpharetta Mayor David Belle Isle in a crowded GOP primary.
The post Georgia Trend Daily – April 20, 2021 appeared first on Georgia Trend Magazine.